---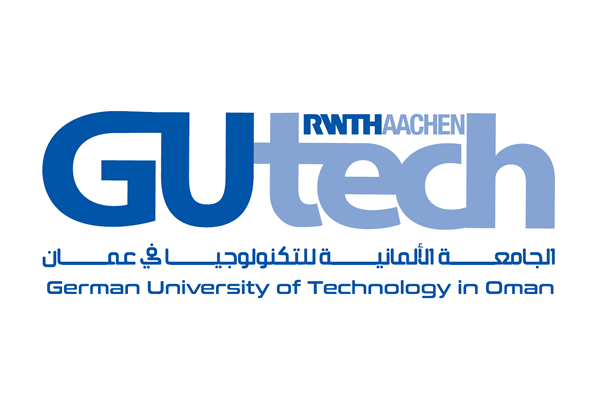 Back to Stakeholders
GUTECH – A PLACE WITHOUT LIMITS
Founded on the principle of excellence in education, research and innovation, the German University of Technology in Oman (GUtech) opened in 2007 with just 60 students. Since then it has carved a reputation as an academic institution where a clear focus on quality is sustained and continuously demonstrated.
The beginning of GUtech dates back to 2006, with the signing of a 'Collaborative Agreement' between the Omani founders and RWTH Aachen University in Germany, for the purpose of bringing German excellence in education and research to Oman and the wider region.
Inspired by the vision of H.M. Sultan Qaboos Al Said for the Sultanate of Oman and dedicated to the ongoing purpose formulated by its founders, GUtech is committed to providing the best academic undergraduate and postgraduate programmes that meet the requirements of local, regional, and international markets by providing highly qualified graduates who can adapt to the fast growing developments in all industries and sectors.
The commitment to quality has been demonstrated through different strategic decisions and initiatives. The inaugural deans of GUtech were all professors from RWTH Aachen who pioneered the development of curricula of GUtech's Bachelor programmes. The establishment of a focal point of the German Academic Exchanges Services (DAAD) at GUtech has also strengthened the collaboration with Germany through DAAD funded research projects, scholarships and quality enhancement initiatives. Numerous educational trips for students to Germany and RWTH Aachen University in particular are facilitated by DAAD.
The full accreditation of GUtech's Bachelor programmes by the German Accreditation, Certification and Quality Assurance Institute ACQUIN in June 2009 and subsequently in 2012 confirms GUtech's commitment to offering quality education and putting it on the right track towards its vision.
GUtech campus reflects the growth journey that GUtech has been experiencing. From twin beautiful villas facing Oman Sea in Al Athaiba, to a multi-story building that was known as the 'Airport Campus'. The permanent GUtech campus in Halban testifies to the founders' vision for a 'multifaceted educational model'. GUtech permanent campus houses the university buildings, specialised workshops, conference halls, laboratories, sports facilities, student and staff housing, and most importantly a private school – Finland Oman School – as well as the History of Science Centre.