---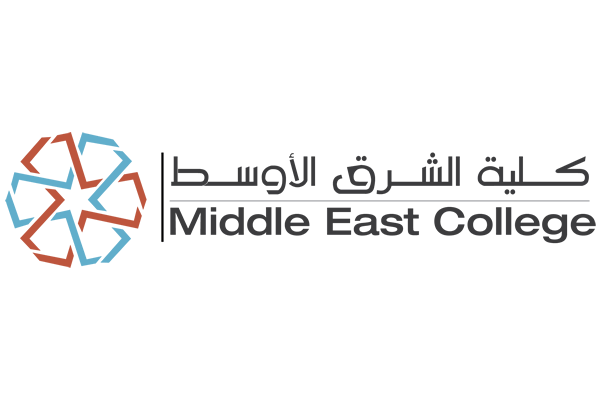 Back to Stakeholders
Middle East College (MEC) is one of the leading higher education institutions in the Sultanate of Oman. It is located in the Knowledge Oasis Muscat (KOM), the first technology park in Oman. The college has over 4500 students from 25 different nationalities around the world specializing in 13 undergraduate and 4 postgraduate programmes offered in affiliation with Coventry University (CU), UK and Breda University of Applied Sciences, Netherlands in the areas of Engineering, Science and Technology, Business and Management, Logistics management, and Archives and Records Management. MEC is the first educational institution in the region to offer a specialized degree in contemporary Archives Science, in collaboration with the National Records and Archives Authority of Oman.
The teaching and learning systems at MEC focus on producing employable graduates who are not only knowledgeable in their field of study, but are also forward-thinking, creative, and responsible members of society. A wide spectrum of teaching and learning methods are applied to create an active and research-based learning environment. Technology-enhanced learning is an integral feature of course delivery supported by well-equipped laboratories and classrooms to facilitate the use of technology in learning.
MEC continuously focus on research initiatives that contribute to quality enhancement of scholarly research, student innovation and research culture within the context of its strategic plan and value statements. MEC collaborate with professional bodies such as the Institute of Electrical and Electronics Engineers (IEEE), European Council for Business Education (ECBE), the Chartered Institute of Library and Information Professionals (CILIP), the International Council on Archives (ICA) and the British Computer Society (BCS). It is an active member of University associations like UNIMED, the Mediterranean Universities Union and Association of Arab Universities (AARU).
Strategic partnerships with industry in a range of activities including teaching, research, internship, and placements, ensure that its students are prepared for the highly competitive and demanding workplaces of these dynamic times.  Professional partnerships with institutions like ITA, Oracle Academic Initiative, SAP, Microsoft IT Academy, and Cisco Network Partner Academy provide students with additional avenues for career advancement.
MEC has established international student exchange programmes with various educational institutions around the world to provide its students with opportunities to enhance their knowledge and explore other cultures.
MEC's commitment to quality, and development of its infrastructure in terms of qualified academic staff and campus facilities, make it an important contributor towards developing and enhancing the educational experience in the Sultanate.