Official Ministerial Meetings Based Summit
---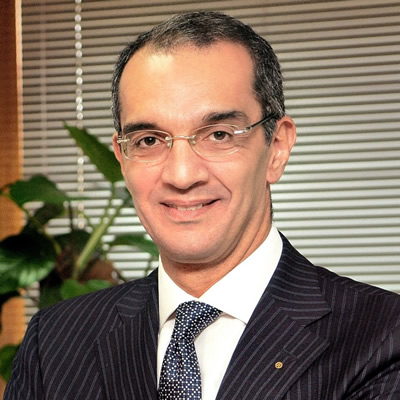 HE Dr Amr Talaat Minister of Communications
& Information Technology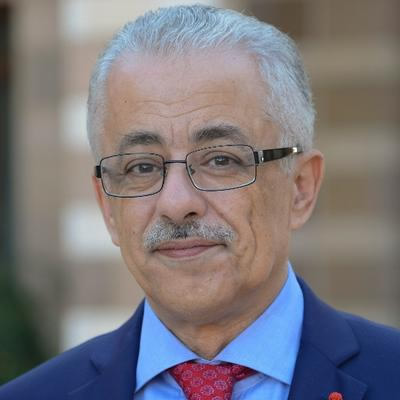 HE Dr Tarek Shawki Minister of Education
& Technical Education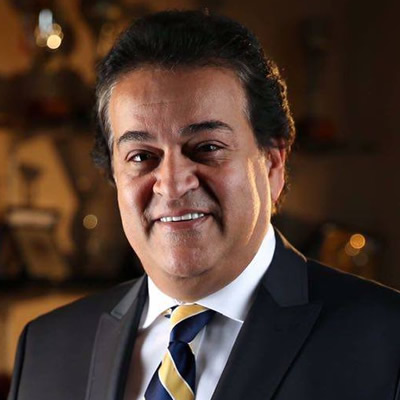 HE Dr Khaled Abdel-Ghaffar Minister of Higher
Education & Scientific Research
MENA Innovation 2018 will take place in Cairo, 29–31 July, specifically devoted to ICT innovation in education and developing digital skills. The summit is a unique meetings-based forum that involves the equal participation and contribution of content for the three Egyptian Ministries for Education & Technical Education, Communications & Information Technology and Higher Education & Scientific Research.
The summit was initiated with a joint plan of action by the Ministry of Communications & Information Technology in December 2017 and since then personal letters of invitation have been sent to ministers of education, higher education and ICT from MENA countries and a select number of sub-Saharan countries.
This high-level meetings-based forum will bring together ministers, senior government officials, universities and civil society stakeholders from across the MENA region and African countries to engage with leading industry operators and solution providers.
The organisers, Brains Innovation Summits, have established the most successful meetings-based format between industry and government decision-makers across the Middle East and Africa. This official ministerial summit represents the perfect opportunity to do face-to-face business by booking pre-scheduled meetings and enjoying a wealth of content dedicated to education, ICT and innovation.
This landmark event will bring together ministers and senior officials for education, ICT, higher education and science & technology from all participating countries with personal invitations being extended by the Egyptian Government.
MENA Innovation 2018 is the must attend event for industry solution providers to engage with clients, government partners and to develop future business prospects in the region. Organisation of MENA Innovation 2018 was confirmed in a signing ceremony at the Ministry of Communications and Information Technology.
---
"The highlights are the calibre of attending ministers and the calibre of representatives from each country; and outstanding one-to-one meetings."
Simon Higgins – MENA Manager, Cambridge International Examinations
---

"It is a very nice formula. Better than the traditional boring conference and most of all these networking capabilities
enable us vendors to connect with many customers. We could meet at minister level so the participation
was very good and was a very valuable experience to connect with our customers in the region."
Andrea Emiliani – Business Development Executive, Academia, IBM Middle East
Pre-Scheduled Ministerial Meetings
---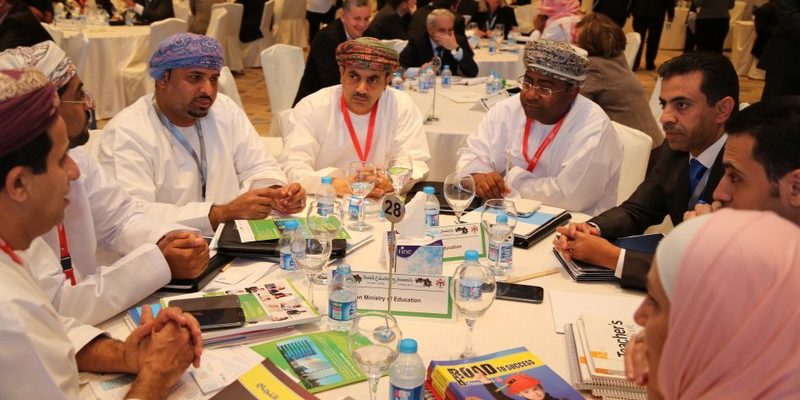 The centrepiece of MENA Innovation 2018 will be the pre-scheduled meetings for industry partners to book, in advance, their preferred ministries, countries and organisations to interact with customers and maximise return on time spent participating at the summit.
"I think the format of the summit is really what makes it mostly unique because of the meetings – of having all these people in one room, where you can just meet everyone."
Batoul Ajlouni – VP, Business Development, Integrated Technology Group
Within the main conference arena, 50 dedicated meeting tables will be set up for ministries of ICT, education, higher education, finance, science & technology, universities, colleges and consortium for private schools from Middle East and North African countries. Industry partners obtain access to our online scheduling system allowing them to choose meetings, create their own agenda and specifically target key clients and partners prior to the start of the summit. It is a format that ensures a successful forum for all participants and above all it is what makes MENA Innovation 2018 stand alone as a unique working event for getting business done.
Equally the ministers and officials hosting the meetings regard attendance as essential, allowing them to meet industry leaders, solution providers and their regional counterparts. The meetings represent a great opportunity for officials to gain expertise from the market, hear of the latest product and technological developments and, under one roof, engage with private sector operators who can fulfil the demands for education, ICTs, e-finance and e-government in their country.
"Visionary people: stakeholders and decision makers from ministers to administrators. The main highlights are
the commitment from everyone towards developing the ICT and education sectors across the Arab region."
Shadi Hannoush – Corporate Business Manager, Lenovo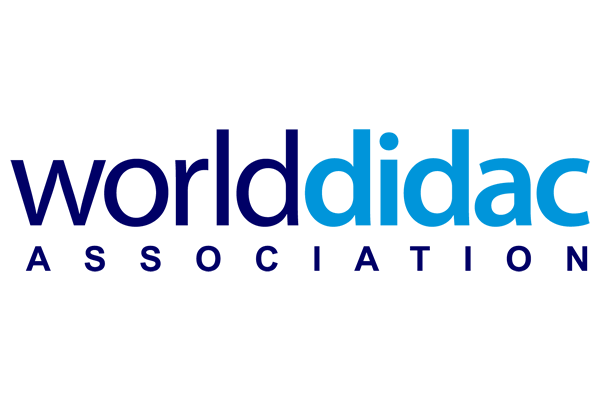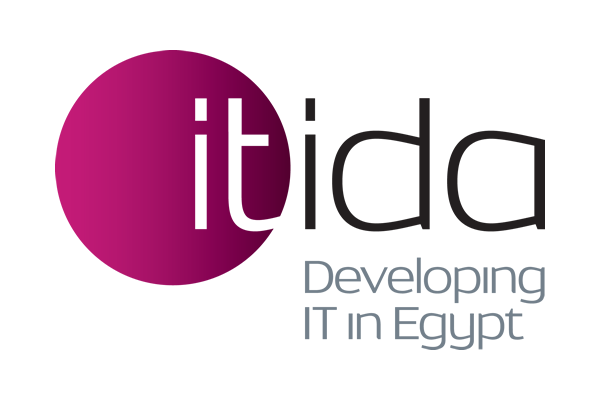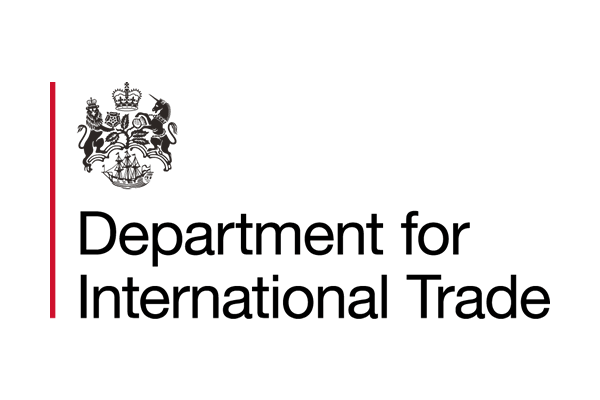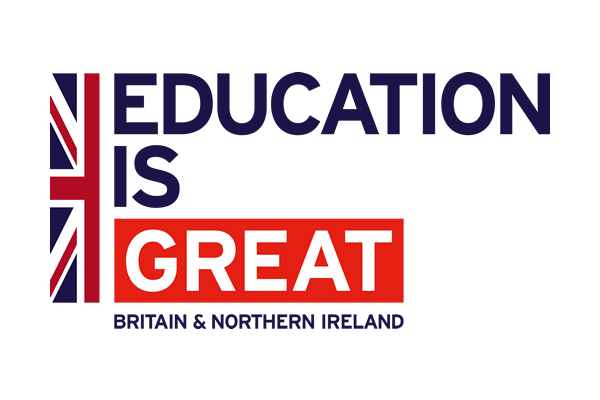 Industry Solutions to Inspire Innovation
---
MENA Innovation 2018 offers an outstanding choice of different options to industry solution providers, allowing companies to select a partnership package that determines the number of pre-scheduled meetings and branding throughout the event. ArabBrains partners can choose the level that best meets their business development objectives and is a proven method of raising company profile and maximising exposure.
Benefits include a variety of options for exhibition, corporate presentation, chairing of a ministerial panel session, imaginative ways to showcase your company on delegate bags, badges and lanyards. Branding is throughout the venue on screens and banners, electronically on the MENA Innovation 2018 website and the option for inclusion in the ArabBrains e-newsletter plus branding and profiles on all printed material including the summit guide and agenda. Also special exclusive options for being the ministerial reception or gala dinner sponsor.
Priority meeting times are set aside for our top level partners. Demand is high and numbers are limited. Please see the 'Participation Options' document for the best partnership package to suit your needs and enhance your presence at the summit.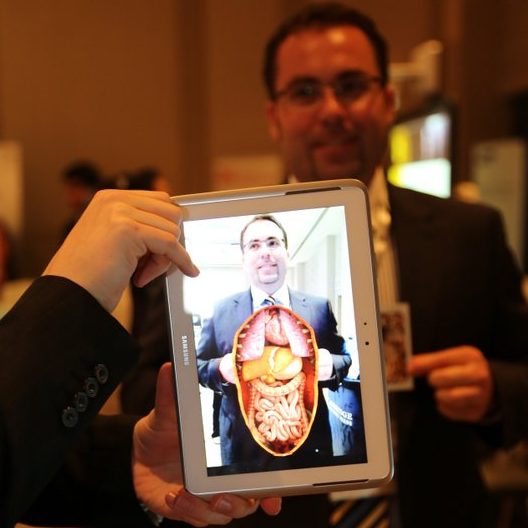 "It is a great experience to meet with so many people from the different ministries and universities."
Juan Ramon Alegret – Director Business Development, Blackboard

"We had a very engaging meeting with Queen Rania yesterday along with some other stakeholders. A great format that really allowed us to have a lively discussion, so overall a really great and productive few days."
Orla Ni Chorcora – Senior Director, Business Development Middle East and Africa, Oracle