---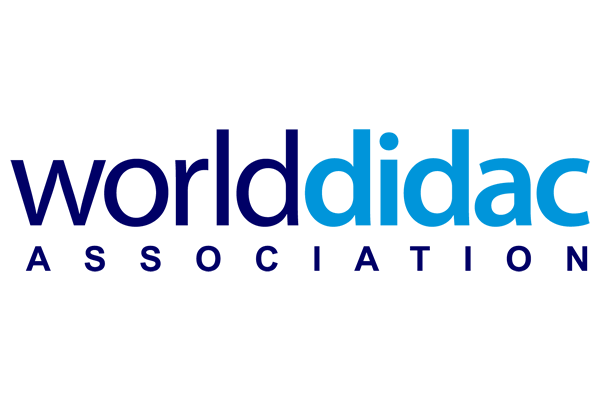 Back to Summit Partners
Worlddidac is a global trade association for companies providing products for education and training at all levels. The association has currently 140 member companies from 40 countries and is the only globally operating organization in this business sector. We are the only trade association that offers a truly international perspective, presenting its members as a globally diverse group of education and training specialists.
The role of the association is to present its members' capabilities in such a way as to ensure that the needs of education and training practitioners are met and that they are exposed to the latest world class teaching and learning solutions. Worlddidac's expertise has been developed over sixty years since its foundation in 1952. Over this period we have represented some of the world's best and most innovative education brands. The world renowned network of Worlddidac exhibitions are held in the main regions of the world including Switzerland, Thailand, U.A.E, Kazakhstan, India and South Africa. This network is continually expanding as countries seek to develop their education and training infrastructure.
Our vision:
We are "where education comes together" – an international network of passionate individuals and organisations who drive and harmonise learning worldwide by inspiring connections, improving methodologies, and furthering technological development for the advancement of education globally. We serve to create a value for all in education.
Our values:
Neutrality: We are a neutral intermediary offering unbiased access to ideal solutions from our broad base of diverse international members.
Holism: Not only are our members hugely important, but Worlddidac recognizes that it doesn't exist on its own. Rather we are part of a much larger ecosystem and seek to prove a valuable and centralized resource to all in the global realm of education. We are "Where education comes together".
Quality: The members of Worlddidac have jointly defined, created and committed themselves to a code of conduct to serve as a quality charter for those seeking education solutions on which they can rely.
Innovation: Every two years the Worlddidac Foundation organizes the Worlddidac Award and presents the Award to the most innovative and top quality products.
Website: www.worlddidac.org
Address: Bollwerk 21, 3011 Bern, Switzerland
Tel.:  +41 31 311 76 82 | Fax:  +41 31 312 17 44